:: Welcome to the Dive Club!
The Tasmanian University Dive Club Inc. (TUDC) is the largest and most active dive club operating in Tasmania. With over 100 members and growing every year, the TUDC promotes safe and affordable diving catering to all levels of experience. We are located at the Hobart campus, with dives run across the state on a regular basis. Membership is not only for students; Alumni and non-students are welcome to join, and currently make up around half of our member base. Night diving, club trips, research and conservation programs, cheap gear hire and access to the club's great boats and dive gear are just a few of the benefits you score as a TUDC member.
The club currently owns two boats; the 5.5m Tristar aluminium Thumpin' Willy and our 6.6m rigid inflatable Trojan. We also own a portable compressor and a heap of dive gear which you, as a member, have full access to. Our main base is in Hobart and we dive most weekends in the southeast of Tasmania. Tasmania is home to some of the world's best temperate water diving. Day and weekend trips are regularly made up to Bicheno on the East Coast, out to Bruny Island, and down to the Tasman and Forestier Peninsulas. A few of our favourite dives include Waterfall Bay, Isle de Phoque, Nine Pin Point, Tinderbox marine reserve, Betsey Island shipwrecks, and the beautiful kelp forests. But don't let that stop you from hitting us up on the contact page and telling us where you want us to dive!
If you haven't joined up to the club yet check out our membership page.
More information
There is a fair bit of information on the website, as a member the most important bit is the events page where you register for dives. You need to register as a user to come on dives, other useful links are: finding the shed, a map of our dive sites, our divers code and the club constitution.
Social media.
If you want to find out the latest information please join our Facebook group – that's where you'll get all the details of upcoming dives, a great way to find a dive buddy and buy/sell any gear. You should also like our Facebook page. We're also on Twitter, YouTube and Instagram.
Gear you need.
The club has weights, tanks, BCDs, Regs and torches. As a TUDC member you will need your own Mask, Fins, Gloves, Booties and Wetsuit. We recommend a two piece 7mm wetsuit (it is cold here). You can't dive in Tasmanian waters without a hood. From time to time we have second hand gear available for sale at the shed – keep an eye out in the Facebook group for details.
Training and inexperienced divers.
The TUDC doesn't train divers – we expect you to be a qualified and competent diver on any club trip, that said we're very keen to help you get experience and continue to gain further qualifications. The club have a number of highly experienced and qualified club members that will happily be buddied up with a less experienced diver if you let us know. We often run a number of refresher dives and pool sessions with experienced divers available to buddy you – we highly recommend coming along to them to gain some confidence before heading out on more serious trips if you haven't been in the water for a while or are new to cold water diving.
A large number of the great dive sites in Tasmania are below 18 meters and we often dive in low visibility – it's a good idea to get your advanced ticket so you can make all dives.
How can you help the Club?
The club has a hard working committee – you can make their lives easier by helping out, specifically:
Get your boat license so you can help drive on club trips,
Get qualified as a rescue diver – you'll learn lots of safety skills and learning how to administer oxygen,
Learn how to run the compressor so we all share the load on club weekends away,
If you spot something, say something – we're just recreational divers and recreational boaters, if you see a hazard, an issue with some gear or another problem please speak up so we can avoid/fix it, and
Come to the shed before and after club trips to help wash the boat, gear and put everything away.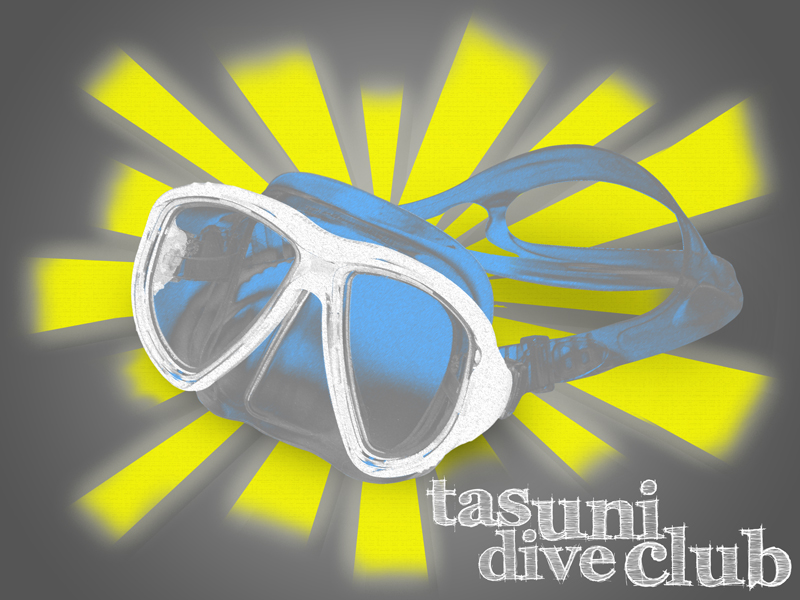 ---
The TUDC is now participating in a range of marine conservation activities both above and below the water, including underwater rubbish clean-up programs in both the north and south of the state, and surveys of the critically endangered Spotted Handfish. Whether you're interested in snapping photographs, diving beneath the Hobart docks in the dead of night, high-octane drift diving or just taking in some of the magnificent scenery Tasmanian diving has to offer, the TUDC does it all.
Past and present activities include:
Providing in-kind contributions over 2014-2016 to the NRM funded Project "Marina Debria": Casting the net of engagement and collaboration to reduce marine debris in the D'Entrecasteaux,
Engaging in, and providing material to, schools on clean ups, data collection and ongoing monitoring as part of curriculum activities (Woodbridge School, Margate Primary, Illawarra Primary and Hobart College),
Assisting high school students in outdoor education programs by providing supervision in the water during practical classes held at the Woodbridge Marine Discovery Center,
Contributing to a collaborative round table that regularly brings together a diverse range of stakeholders as a means of enabling farmers and fishers to adopt sustainable natural resource management initiatives. Where there is communication and a feedback loop between those impacted by waste and those responsible for it, there is more likely to be an attitude shift along with policy changes to support practices that ultimately reduce marine debris,
Underwater videography of rubbish "hotspots", for presentation at the "Love Living Locally" Festival,
Post-holiday clean up dives in conjunction with the Derwent Estuary Program,
Derwent Estuary clean up dives on Clean-up Australia Day and joining in with Project AWARE's International Underwater Clean-Up Day,
Surveys of the endangered Spotted Handfish in partnership with scientists at CSIRO and IMAS,
Active engagement with IMAS post-graduate students and assistance with field work,
Data collection for REDMAP and Reef Life Survey projects,
Showing up with an epic crew to dive and enjoy the Tasmanian Combined Clubs Dive Weekend held in annually in Bicheno, attended by 150 members of the Tasmanian diving community,
Teaming up with Ocean Planet in a number of presentations, educational video evenings, and additional environmental clean-up activities, recently hosting the 2015 Ocean Film Festival at UTas!
What you waiting for? Throw on your wettie, hit the big blue, and get wet!
See you soon! TUDC Dive Club Executive
---

Check out our Facebook page for more fantastic pictures of our recent dives and events and to read some trip reports.
It's a great way to stay connected!

2015 bought in the Club's first Interstate trip to dive the epic shark sanctuaries and caves at South West Rocks! February 2016 it's TUDC Interstate Take II to the beautiful waters of Jervis Bay. Not long til we head back north to explore more of the NSW coast line!!
---