5 years ago i did my  first ever night dive, at the blowhole blackmans bay, and never looked back, it was one of my most memorable dives to date.
Come for a splash at one of tudc's old favorite sites, Blackmans bay is an easy entry/exit dive, relatively shallow dive 3-10m so good buoyancy control is preferable , local residents include octopus, dumpling squid, common squid(common but still cool), the brightly coloured  cow fish,goat fish, sea horses, velvet crabs, hermit crabs, draughtboard sharks and all types of rays and other fishy friends.
As its a night dive, its for advanced divers and above.
The water will be cold, so bring warm clothing for after the dive, we will go have a beer and pizza after.
you will need at least one torch of your own, and MAYBE a back up can be sourced.
The club no longer hires torches out, sorry for the inconvenience. 
If you need gear, meet at the dive shed at 5pm, if not, meet at the blowhole  blackmans at 5:30
any question text me on
Nicolas-0488104119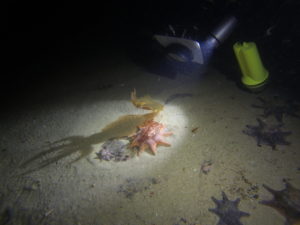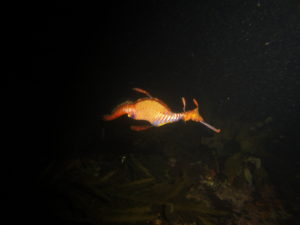 | | |
| --- | --- |
| Dive Coordinator | Nicolas |
| Dive Qualification Required | Advanced Open Water |
| Meeting Location | dive shed |
| Dive Cost | 10 |
| Day or Night Dive | Night Dive |
| Number of Dives | 1 |
Refunds
Refunds are at the Dive Coordinator's discretion however the following guidelines apply to normal events:

Cancellation where a replacement diver is found: 100% refund

No show or cancellation with less than 48 Hours notice: 0% refund
Cancellation with greater than 48 Hours but less than a week's notice: 50% refund
Cancellation with greater than a week's notice: 100% refund