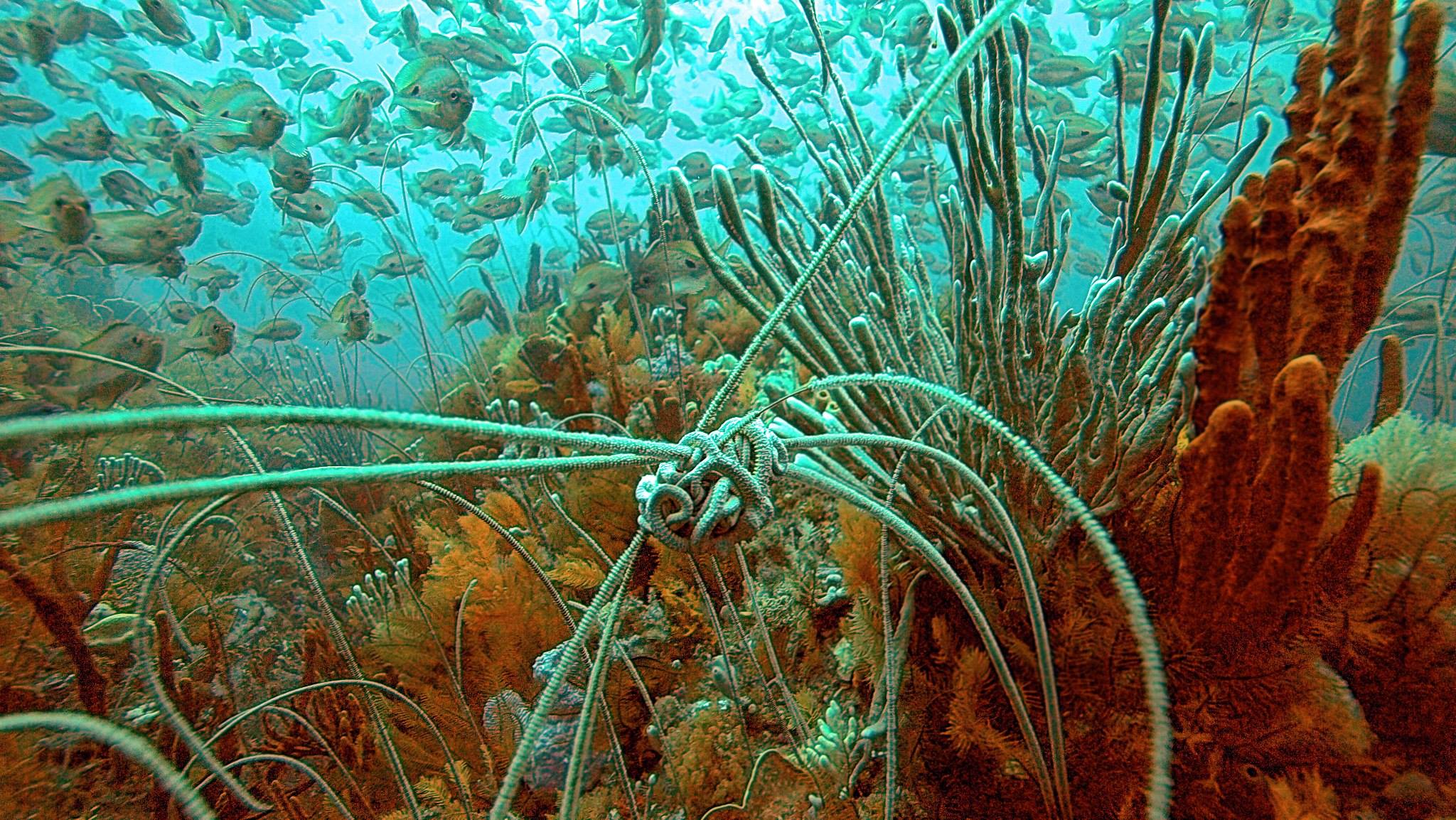 Picture: David Page
Mistaken Cape:
This is one of our favourite dives at TUDC.
The trip to the area is a real adventure in itself!
We will leave from Boomer Bay and head around the South coast of Maria Island. The cape is the eastern-most point of the island.
The best part of the cape is on some large bommies that appear momentarily on the sounder about 50m from the shore.
These bommies reach within 5 meters of the surface and slope away on the seaward side into 40 metres. The top of the bommie is covered in weed, Leather Jackets and Wrasse dart around the fronds. ln 10-15 meters the bottom drops away very sharply and the rock faces are patrolled by large schools of Butterfly Perch. At 20 meters colourful sponges and marine invertebrates dominate. The base of the rock bristles with with large groups of sea whips, basket stars and hydroids.
Adapted from Michael Jacques (1997) Dive Tasmania
This remote dive is a real adventure, we can easily say is one of the most stunning, exciting and varied dives in Tasmania.
The site is exposed to strong easterly weather so we will need one of those magic super calm days, if weather is not permitting we could have a look in the Troy D or other suitable sites.
| | |
| --- | --- |
| Dive Coordinator | David Page |
| Dive Qualification Required | Advanced Open Water |
| Meeting Location | Olinda Grove Dive Sheds |
| Dive Cost | 90 |
| Day or Night Dive | Day Dive |
| Number of Dives | 2 |
Refunds
Refunds are at the Dive Coordinator's discretion however the following guidelines apply to normal events:

Cancellation where a replacement diver is found: 100% refund

No show or cancellation with less than 48 Hours notice: 0% refund
Cancellation with greater than 48 Hours but less than a week's notice: 50% refund
Cancellation with greater than a week's notice: 100% refund