Cathedral Caves is one of the most extensive cave systems in the southern hemisphere!
Depending on numbers & experience, we'll seek to run a couple of boats/groups (one advanced divers – one open water open water), as a double dive day
Advanced divers can swim into Catacombs and beyond as they desire, open water divers can enjoy the open cave sections before Catacombs
Meet Olinda Grove at 7am to organise gear before we head down and launch from Pirates Bay, Eagle Hawk Neck. Contact Dive Coordinator if you prefer meeting at Pirates Bay.
If we get bad weather (wind & swell into cave opening) on first or second dive, we'll target the following sites
Phoc Rock Bommie
Deep Glen Bay
Twin Peaks
ITS A MUST TO BRING 1x TORCH MINIMUM. Bring 2x if possible
The main Arch is big enough to drive a truck through, has wonderful cracks, ledges and holes to hide all sorts of critters, some soft corals can be found and, an abundance of yellow zoanthids as well.
Max depth 18mtrs. We'll pair buddies of similar experience and desires for the dive.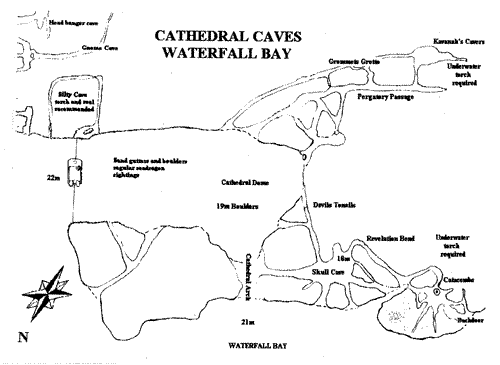 Anyone unwell must not attending club events.
Club dive gear to be washed with approve solution at the end of dive.
Hand sanitiser will be available at the dive.
Please maintain social distancing of 1.5m wherever possible during the event.
| | |
| --- | --- |
| Dive Coordinator | David Flynn |
| Dive Qualification Required | Open Water |
| Meeting Location | Olinda Grove Shed |
| Dive Cost | 70 + Tanks |
| Day or Night Dive | Day Dive |
| Number of Dives | 2 |
Refunds
Refunds are at the Dive Coordinator's discretion however the following guidelines apply to normal events:

Cancellation where a replacement diver is found: 100% refund

No show or cancellation with less than 48 Hours notice: 0% refund
Cancellation with greater than 48 Hours but less than a week's notice: 50% refund
Cancellation with greater than a week's notice: 100% refund