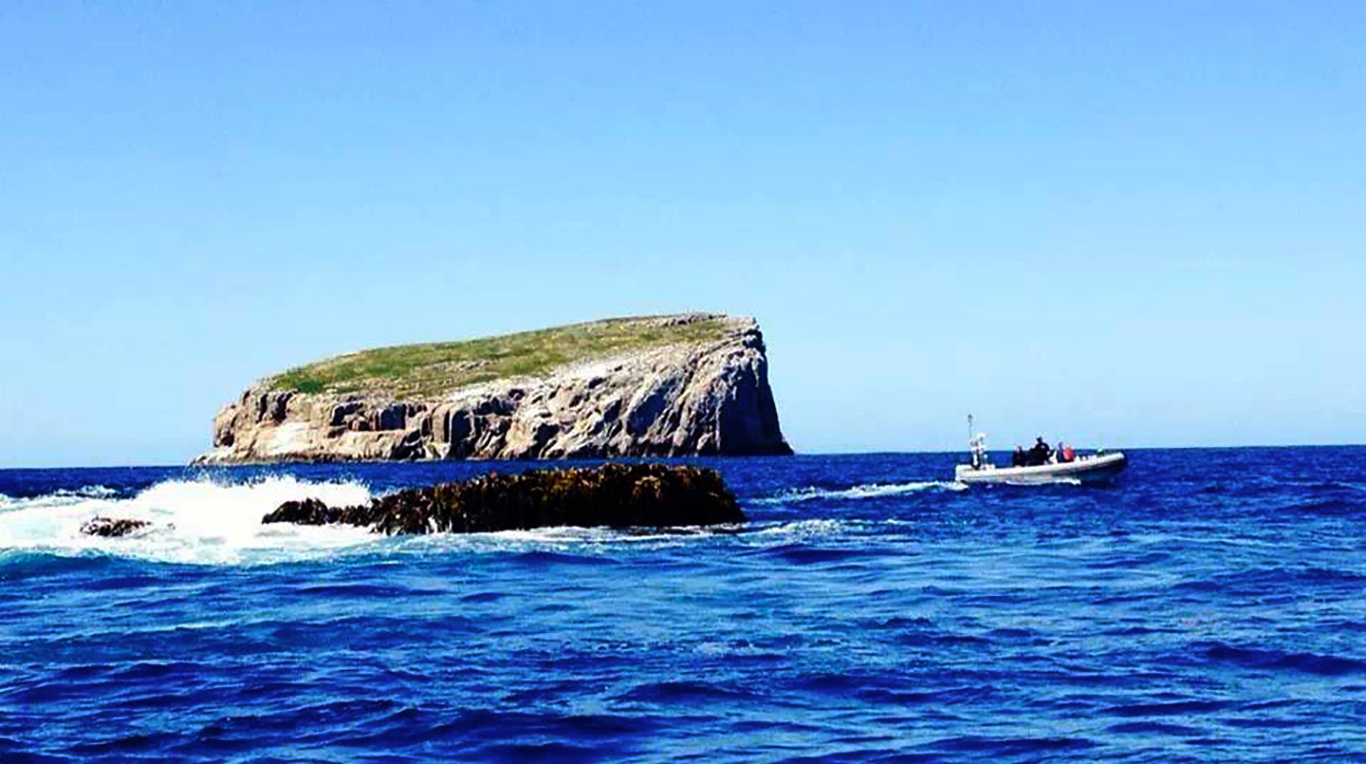 Photo: David Keys
Hippolyte Rocks is a small granite island, lying 5km  to the south-east of Fortescue Bay.
The deep water (over 25m depth) sponge gardens found on the rock walls and pinnacles are very diverse, and make for fantastic dives.
One can expect incredible underwater scenery diving with plenty of fish, beautiful sponge gardens and the odd seal or two.
The Thumbs, to the north of Fortescue Bay, is a narrow ridge often crowded with sea birds and sleeping seals.
Underwater, the eastern end drops almost sheer to over 25 meters, then has shelves and bommies that keep going down to over 40 meters.
Spectacular sponge gardens, fields of soft corals, and schools of Butterfly Perch and other fish – always a dive to remember.
The area is exposed and the rocks are subject to a noticeable current at times, so please have 20+ dives up your sleeve.
Water and surface interval lollies will be provided!
ADVANCED OPEN WATER CERTIFICATION  REQUIRED.
If you plan to go deeper than 30m then DEEP DIVER QUALIFIED REQUIRED.
Nitrox is available.
Deco run-times are welcomed.
$5 discount if you bring your own gear and another fiver off if you have your own tanks too!
| | |
| --- | --- |
| Dive Coordinator | David Page |
| Dive Qualification Required | Advanced Open Water |
| Meeting Location | Pirate's Bay Boat Ramp |
| Dive Cost | 70 |
| Day or Night Dive | Day Dive |
| Number of Dives | 2 |
Refunds
Refunds are at the Dive Coordinator's discretion however the following guidelines apply to normal events:

Cancellation where a replacement diver is found: 100% refund

No show or cancellation with less than 48 Hours notice: 0% refund
Cancellation with greater than 48 Hours but less than a week's notice: 50% refund
Cancellation with greater than a week's notice: 100% refund